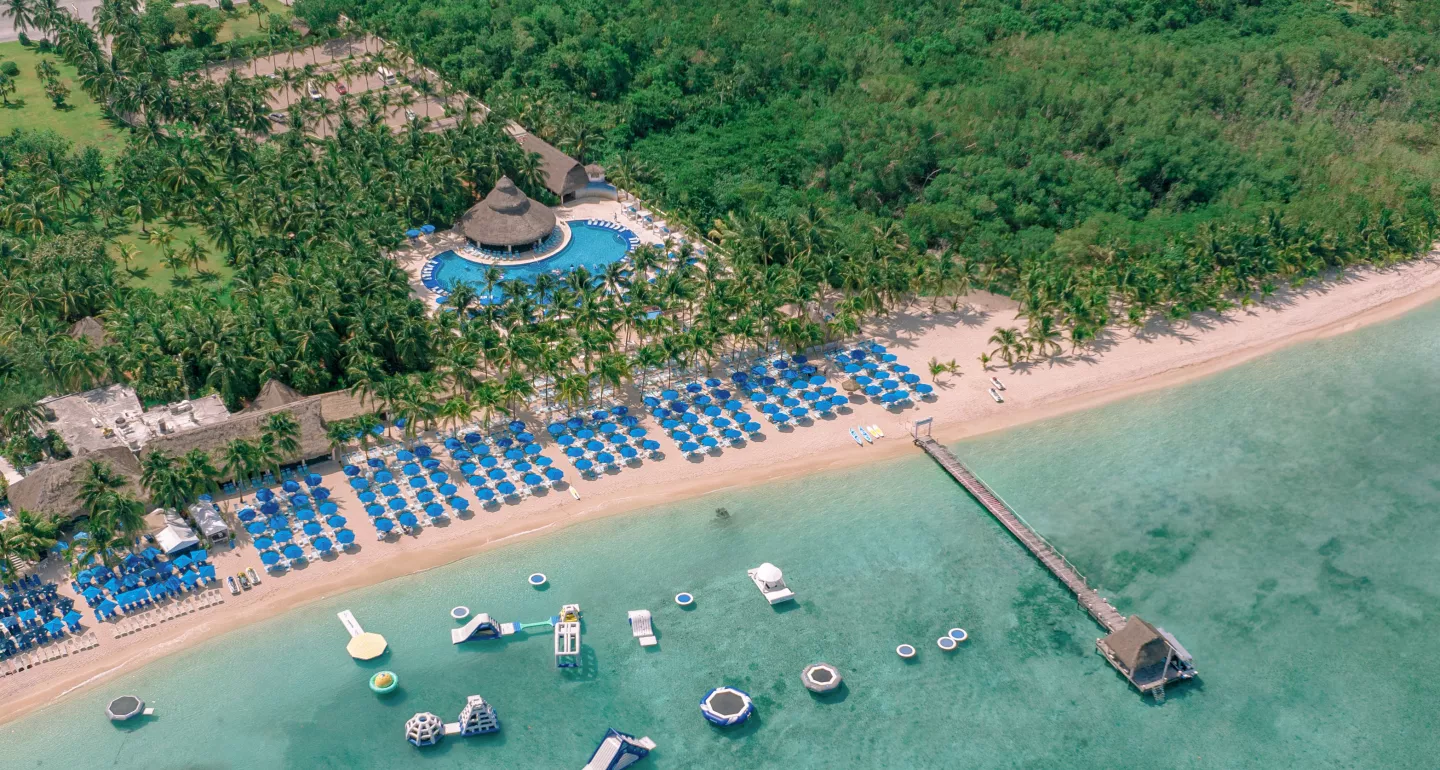 Paradise Beach Cozumel
28°C (82°F) 16:10 GMT-5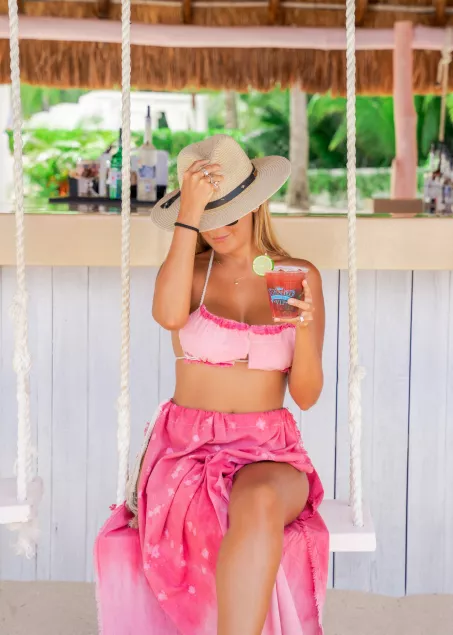 Deluxe
BEACH CLUB WITH
Exclusive All Inclusive
GREAT FOOD ★ GREAT DRINKS
At our beach club, we offer a plethora of activities and amenities to make your visit an unforgettable one. Sip on our tropical drinks and indulge in our delicious Caribbean-inspired cuisine, and let your taste buds take a journey to the tropics.
The Exclusive All Inclusive includes:
Access to our main facilities including beach and pool
Lounge chairs and umbrellas
All you can eat and drink from our menu all day long!
Free high-speed WiFi
Tips for good service are not included in the price but greatly appreciated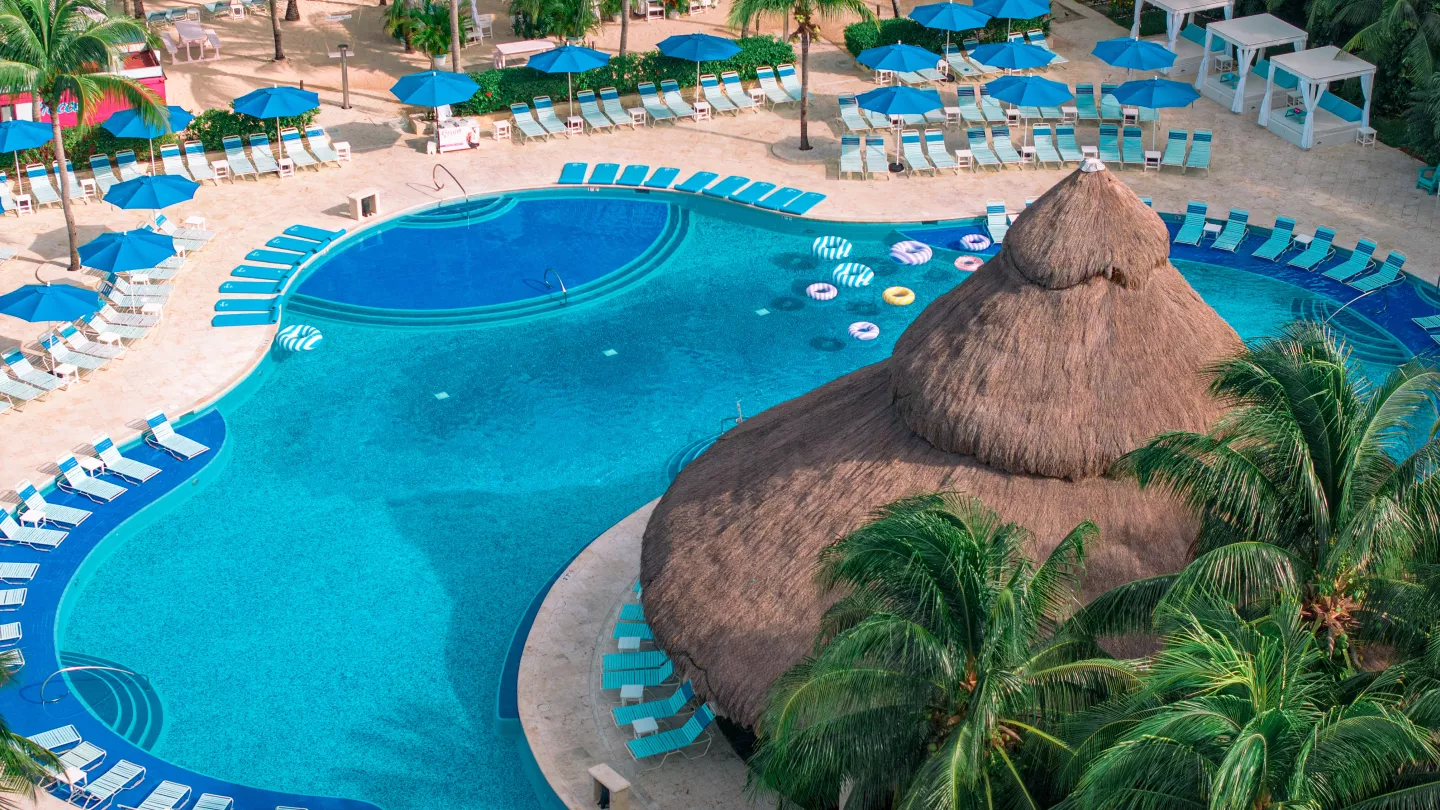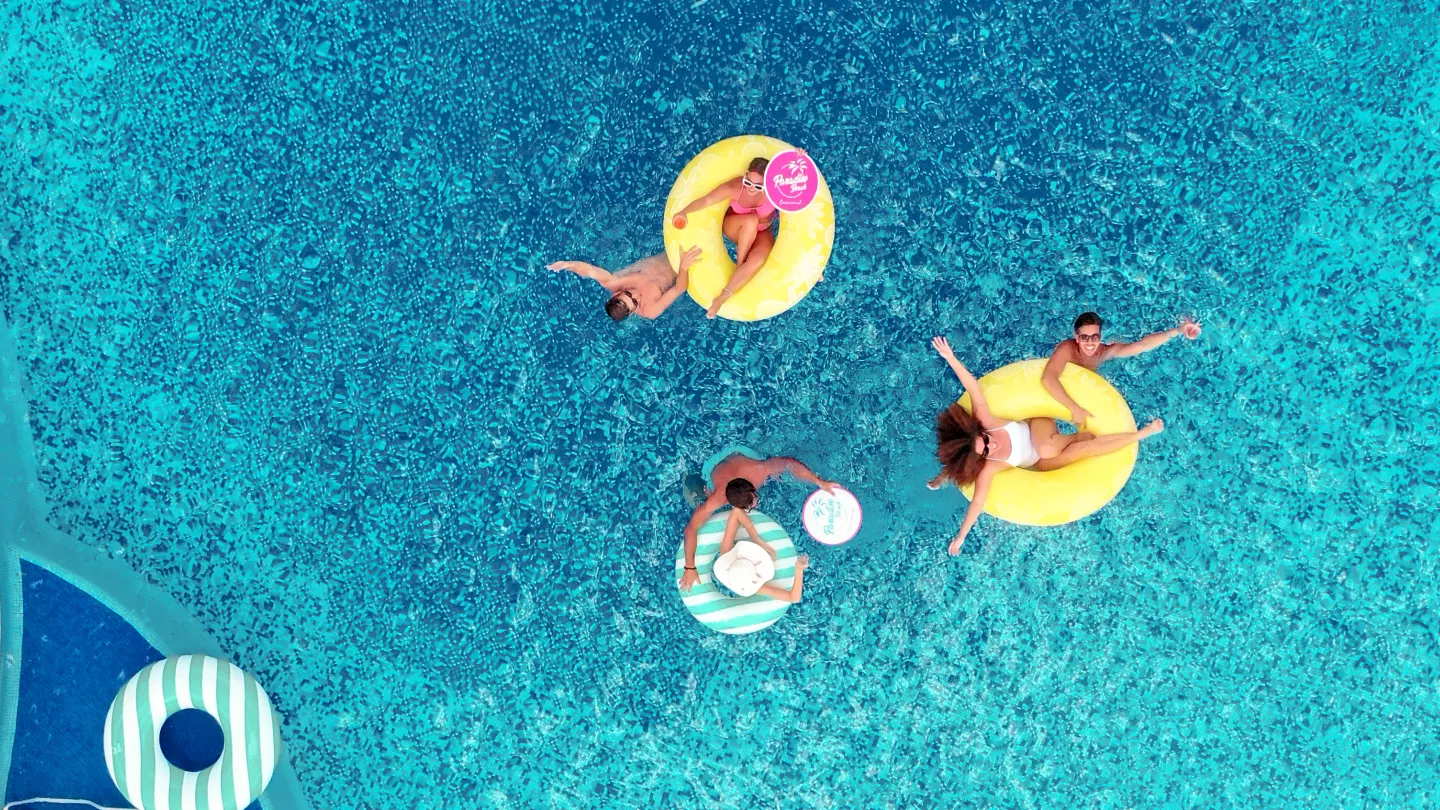 Dine
Ready to add some extra fun to your beach getaway? Dive into our tropical oasis and choose from two amazing ways to indulge: 
Dip and sip: Sip and savor while basking in the sunshine and splashing around in the pool. 
Recline and dine: Take your taste buds on a tantalizing trip to the Caribbean and feast on our modern twists on island classics. Sink into our luxuriously plush day beds or beach chairs in the sand or pool deck and let your worries melt away as you nosh and lounge. 
So come on in, the water's fine and the food and drinks are even better!
The à la carte option requires a $10 usd entry fee and a $10 usd minimum consumption per person. It includes access to our main facilities and lounge chairs. The Fun Pass is available for $18 usd. This option is not always available due to capacity restrictions. Please call prior to arrival to check availability. We highly recommend booking the Exclusive All-Inclusive Package to ensure your day at Paradise Beach Cozumel.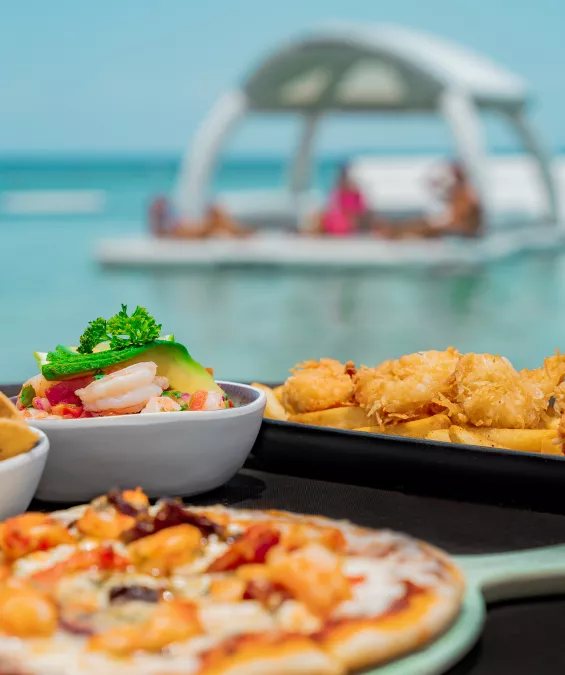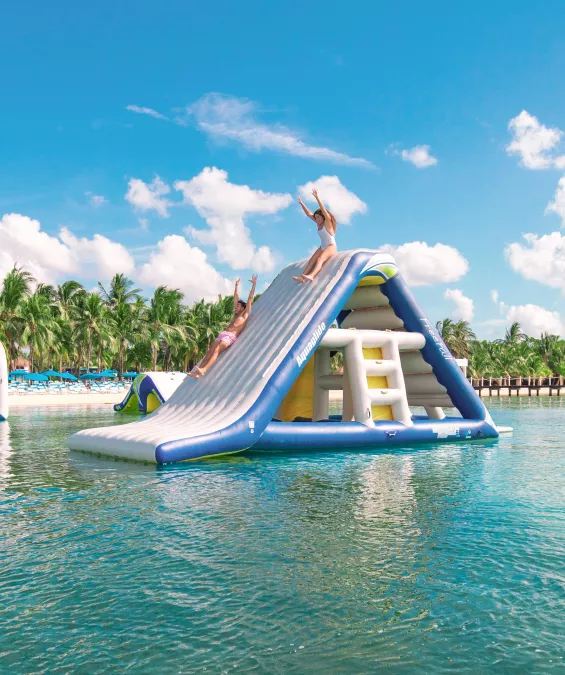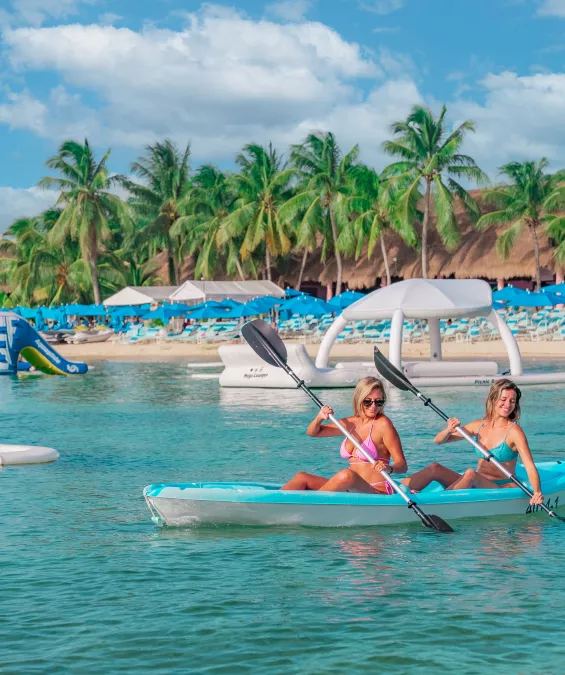 Play
Fun pass
Unlock a world of aquatic excitement with the Fun Pass! Glide down thrilling water slides, explore serene waters on kayaks and stand-up paddle boards, or simply unwind on a cozy water hammock. The Fun Pass guarantees an unforgettable aquatic adventure. Snorkel gear and life jackets are also included.
Receive a discounted rate on the Fun Pass by adding it to your booking NOW.
Lounge
Indulge your senses with poolside or beachside lounging at Paradise Beach Cozumel. Feel the sun's warmth, hear the waves, and sip a refreshing drink for pure relaxation. Sink into a plush day-bed or the sand and bask in the magical Caribbean sun. Lose yourself in blissful tranquility and escape the everyday.
Beach Chairs
Included in the Exclusive All Inclusive Package.
---
Day Beds $70 US
Day beds require an Exclusive All Inclusive reservation and can be added during the booking process. Day beds are in high demand and availability is limited so book now!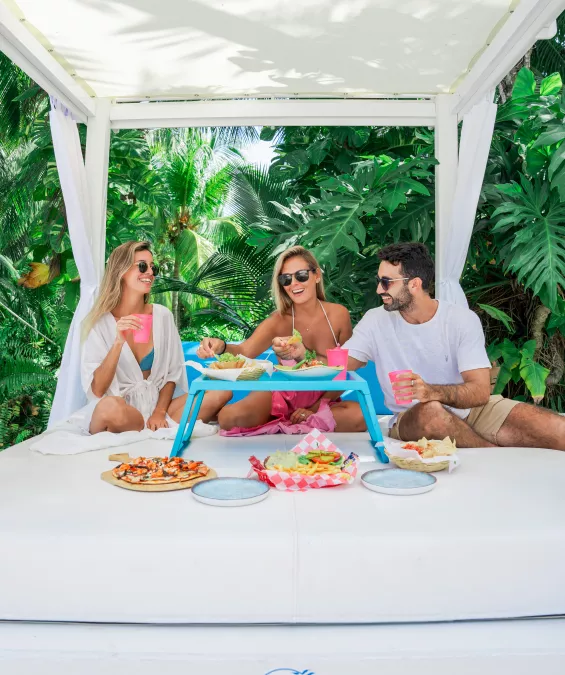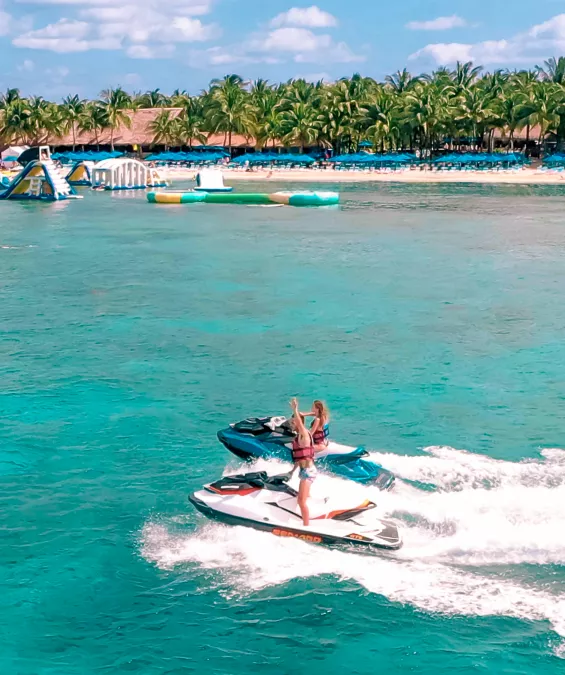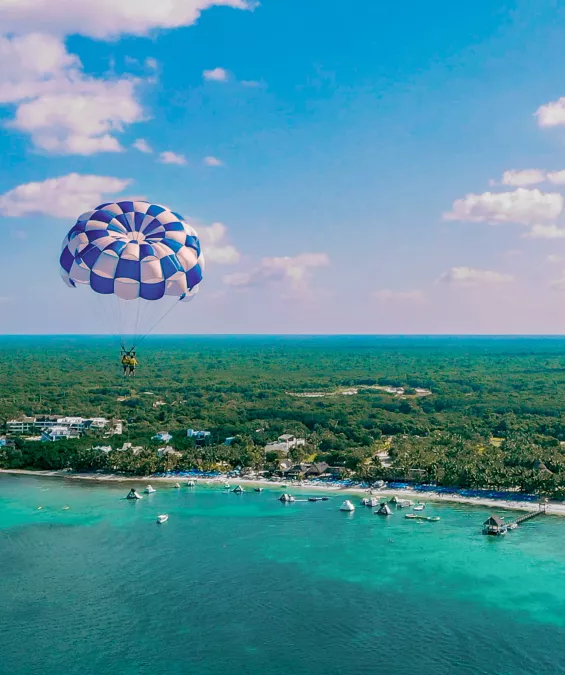 Additional Activities
Looking to add some excitement to your beach vacation? Look no further! We offer a range of adventurous activities for an additional fee. Here are some options:
Massages: Relax and unwind with a soothing massage right on the beach. 
Waverunners: Experience the thrill of speeding across the water on a waverunner. 
Parasailing: Soar high above the ocean and take in breathtaking views. 
Banana boat rides: Hang on tight as you bounce over the waves on a banana boat. 
Henna tattoos: Get a temporary tattoo that captures the spirit of your beach adventure. 
Hair braiding: Add a touch of island style to your vacation with expert hair braiding
These activities can be booked upon arrival or throughout the day. Additional fees apply, don't hesitate to ask our friendly staff for assistance!
Pharmacy
Paradise Beach Cozumel has a fully licensed pharmacy with the best prices in town. You can inquire at pharmacy@paradise-beach-cozumel.com. Visitors can rest easy knowing that they have access to affordable medications and healthcare essentials, without having to leave the area.
Sleep aids
Antibiotics
Diet pills
Painkillers
Sunblock